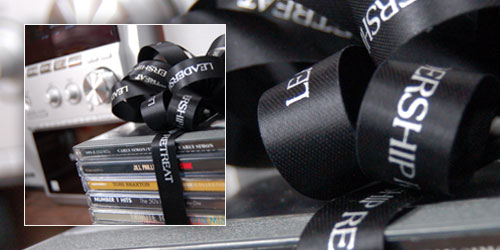 Design & Buy Now: Satin Acetate Ribbon

When developing ideas for planning corporate events, entertainment is an important element to consider. A successful event is bound to have entertainment for guests and determining what works best for your guests is of the utmost importance. Consider multiple factors to assess what type of entertainment is appropriate for your specific event.
First, be sure to consider your audience when determining what type of entertainment to use for your event. Your event may not require a speaker, but it is still a good idea to designate someone to welcome guests. For example, a company picnic where children are attending may be the perfect opportunity to hire an entertainment troupe that will appeal to families.
Next, think about the type of event you are holding. If the event is formal, consider a speaker relevant to the purpose of the event. For example, if you are holding a customer appreciation dinner, it may be best if the company CEO or president delivers a speech highlighting the importance of customers to the success of a business. For an informal event, consider background music or perhaps live music featuring local musicians. Hiring local performers often yields original entertainment and also shows support for local talent.
Personalized event ribbon is also great for...
Event favors
Decorations
Thank you gifts